VISION
To unleash human potential through offering instruction in intelligent yoga & self-care.
WHAT IS THE VERITAS YOGA CENTER & VERITAS YOGA?
Veritas Yoga Center (VYC) is a community-focused online wellness hub that offers instruction in intelligent yoga & self-care.  The style of Yoga associated with Veritas Yoga Center is derived from Piper Jay's personal practice. It condenses +10yrs of physical, mental and spiritual study into a cohesive experience.
The driving principle behind the Veritas Brand is simple.  When people have a clear understanding of their truth all levels (physical, mental, social/emotional, spiritual) they tend to be happier, healthier and make better decisions.  And then the world becomes a better place for all living organisms.
There are three different forms of Veritas Yoga that address the three different reasons that people seek out yoga.  The Fiesty form of Veritas Yoga is for the fiery, passionate athlete who is looking for a solid workout. It guarantees sweat, strength & stretch and is a great for enhancing performance in other physical disciplines.  The Cooling form of Veritas Yoga is for those in need of rest and relaxation. It is great for anyone who is pregnant or injured, and provides a safe space for people to unwind.  The Morpheus form of Veritas Yoga is for those who are looking to evolve. It utilizes highly effective transformation techniques, and often creates external lifestyle shifts. This last form is for the experienced practitioner only. It requires a high level of commitment and a willingness to let go of unworkable behavior patterns and versions of self.
The practice of yoga can be a lifelong pursuit, and we want to be completely clear about our Training Progression.  Independently practicing and teaching Veritas Yoga takes dedication and a significant amount of training.  All three forms of Veritas Yoga (Fiesty, Cooling & Morpheus) are introduced in the Veritas 200hr.  The styles are further explained in the Veritas Mentorship and then polished in the Veritas 300hr.
The type of Teacher that is eligible for a fulltime teaching position at Veritas Yoga Center is one that has a strong personal practice, excellent skills in communication & teamwork, and is 100% dedicated to truth seeking.  A strong candidate will likely be a 500hr RYT or E-RYT and we prioritize those who have gone through the Veritas Training Progression.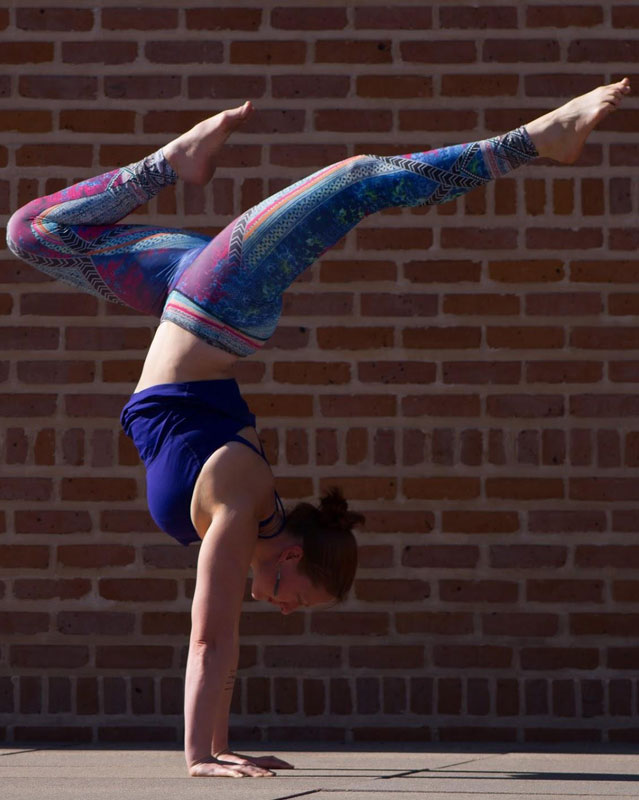 WHO IS PIPER JAY?
Piper is one of those unique individuals who can blend the playfulness of youth with the grace of deep understanding. She has over a decade of experience with the Asana, Pranayama and Meditation aspects of yoga, not to mention a BS in Biochemistry from Rice University (Go Owls!). She is the mastermind behind the formation of the Veritas Yoga Style, and the epicenter for the formation of the Veritas Yoga Center. Her latest project has been to crystallize all of her knowledge into the Veritas Training Progression (Veritas 200hr > Veritas Mentorship > Veritas 300hr). When she's not saving the world, you might find her doing Acro-Yoga, hanging out with her dog Nala, or spinning across some dance floor.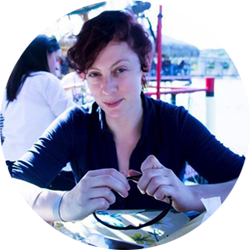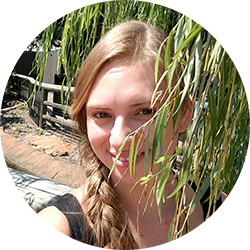 WHO IS TESSARA TUCKER?
Tessara Tucker offers a practice for all bodies to encourage love, authenticity and peace. She is a registered 200hr E-RYT on a path to being a Phoenix Rising yoga therapist. She specializes in Restorative, gentle and fluid yoga facilitating management of stress, depression, trauma and a space to explore all you truly are! Her journey began after having her son, Ryan, in 2012 when she hit post-partum about 6 months down the line. Prescribed yoga, she was able for the first time to take a moment to herself and reflect on past and current experiences. This was an extremely liberating moment in time for her growth. When that first practice ended she knew what she was meant to do. For the first time in a long time she felt a sense of belonging and yearned for growth within her own practice. The deeper that connection grew the more she had to offer outward into the community, connecting with all other humans in a personal way. Freedom to be exactly who you are meant to be and nothing less.