JUNE 2018 – 200hr Teacher Training
OVERVIEW
The June 2018 Teacher Training is taking place at Rice University's Recreation Center in Houston's beautiful Museum District.  It spans all four full weeks in June, beginning on Monday (June 4) and ending with graduation on Friday (June 29). The training takes place from 7am to 7pm each weekday, leaving your weekends free. During the training you will learn how to practice three different styles of yoga, how to teach yoga, and how to run a personal yoga business.
All levels are welcome – the only thing that's necessary is an open mind.
TRAINING DATES:
| | |
| --- | --- |
| Week #1 | June 4 – 8 |
| Week #2 | June 11 – 15 |
| Week #3 | June 18 – 22 |
| Week #4 | June 25 – 29 |
If you are interested in receiving a Yoga Alliance Teaching Certificate, full attendance at all sessions is required. We understand that emergencies and extenuating circumstances may occur. In case of such a situation, there will be one makeup day decided upon by Trainee consensus during orientation. That being said, we want to emphasize that having complete attendance by all trainees for all sessions is a very powerful experience.
For those of you seeking personal enrichment without certification, full attendance is recommended but not required.
If you are looking to just take the morning or evening Intensives/Asana practices, please see here for information and pricing.
DAILY ENERGY RHYTHM:
| | |
| --- | --- |
| 7:00am – 9:00am | Asana |
| 9:00am – 10:00am | Pranayama & Meditation |
| 10:00am – 12:00pm | Anatomy & Asana Alignment |
| 12:00pm – 2:00pm | Lunch & Study Break |
| 2:00pm – 4:00pm | Yoga History & Philosophy |
| 4:00pm – 6:00pm | Sequencing & Teaching Skills |
| 6:00pm – 7:00pm | Asana |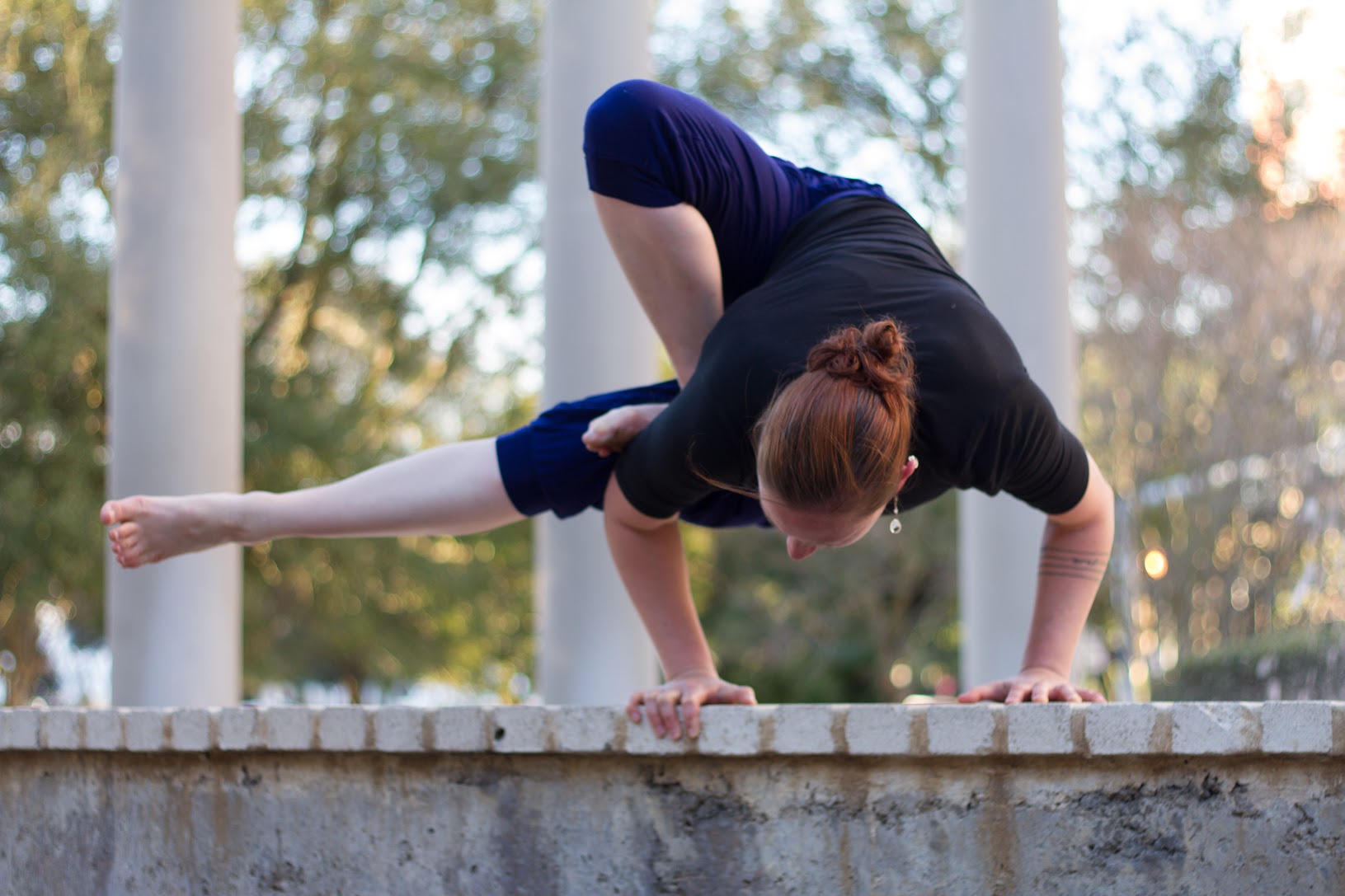 TOPICS INCLUDE:
Musculoskeletal Awareness & Study
Neural Awareness (sensory systems & meditation)
Emotional Awareness & Regulation
Asana Families
Intelligent Asana Sequencing
Creating a Personal Yoga Practice
Creating a Collective Yoga Practice (Teaching)
The Origins of Modern Yoga
The Modern Yoga Lifestyle
Communication & Community Creation
TEACHER TRAINING TUITION INCLUDES THE FOLLOWING BOOKS:
"Trail Guide to the Body" – 3rd Edition – by Andrew Biel
"Anatomy Trains" – 2nd Edition – by Thomas W. Myers
"Yoga Anatomy" – 2nd Edition – by Leslie Kaminoff & Amy Matthews
"Yoga" by Linda Sparrow & David Martinez
"Yoga Body" by Mark Singleton
"The Original Yoga" by Shyam Ghosh
"Pranayama: The Breath of Yoga" by Gregor Maehle
"Yoga Meditation" by Gregor Maehle
"Samadhi" by Gregor Maehle
"The Four Agreements" by Don Miguel Ruiz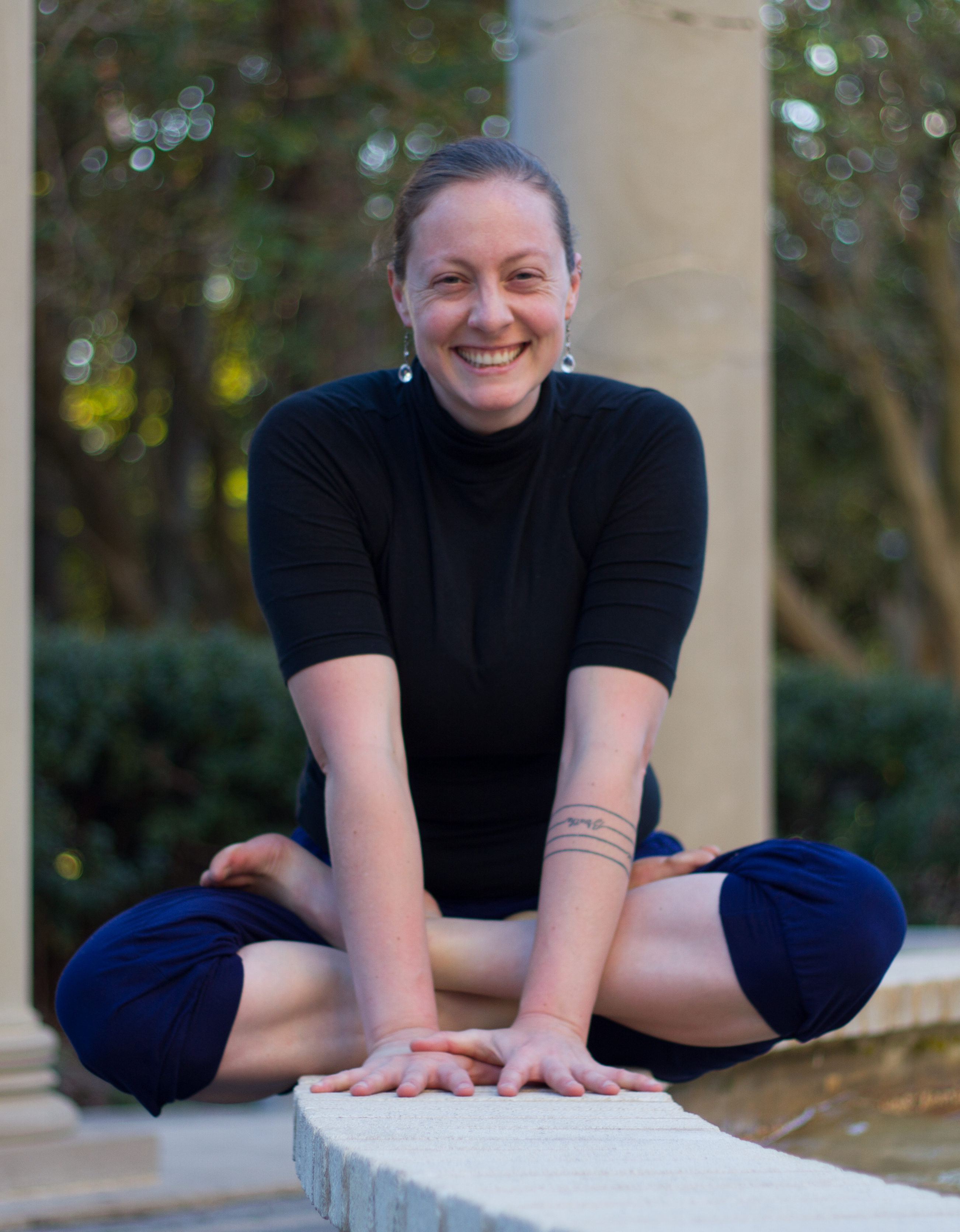 COMMUNITY NIGHTS
Every Friday during the June Teacher Training (June 8, 15, 22, and 29) will be a Community Night – an opportunity to relax, unwind, and socialize.
From 6pm to 7pm, a relaxing Asana practice will be held (at an additional cost – see here), where everyone can practice together. After that, we will be hosting a potluck dinner, featuring Vegan and Paleo food. During this time, you will have the opportunity to mingle with others, network, and generally have a good time. Special guests will also be present to discuss topics of interest.
Community Nights are open to all. There is no cost to attend (unless you also attend the Asana practice), but you must RSVP ahead of time for us to ensure that we can get you access to the Rice Recreation Center.
TEACHER TRAINING TUITION:
A $500.00 non-refundable deposit is required to secure your spot for any Piper Yoga Teacher Training. The price point is determined by when the full amount is received (not by when the deposit is received). Rice University Students are eligible for a $500 discount (student ID must be brought to first session).
AFFILIATE & GENERAL PUBLIC RATES
| | | |
| --- | --- | --- |
| Deposit Only | $500.00 | Pay to Hold Spot |
| Early, Early Bird Registration | $2,000.00 ($500.00 + $1,500.00) | Deadline: Before 11:59pm on March 31, 2018 |
| Early Bird Registration | $2,250.00 ($500.00 + $1,750.00) | Deadline: Before 11:59pm on April 30, 2018 |
| Regular Registration | $2,500.00 ($500.00 + $2,000.00) | Deadline: Before 11:59pm on June 3, 2018 |
RICE UNIVERSITY STUDENT RATES
| | | |
| --- | --- | --- |
| Deposit Only | $500.00 | Pay to Hold Spot |
| Early, Early Bird Registration | $1,500.00 ($500.00 + $1,500.00) | Deadline: Before 11:59pm on March 31, 2018 |
| Early Bird Registration | $1,750.00 ($500.00 + $1,250.00) | Deadline: Before 11:59pm on April 30, 2018 |
| Regular Registration | $2,000.00 ($500.00 + $1,500.00) | Deadline: Before 11:59pm on June 3, 2018 |